Profile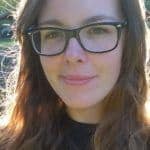 Sian Richardson
Curriculum Vitae
Education

A-level: Maths, Chemistry and Biology. Undergrad: Molecular Medicine, Masters: Clinical Sciences, PhD: Antioxidants and ageing

Qualifications

Fermentation, Microbiology, GMP, aseptic techniques

Work History

Food industry and Pharmaceutical drug development

Current Job

Upstream Scientist

Employer

I currently work for the pharmaceutical company Ipsen, Wrexham, North Wales. Ipsen is a French based company which has sites all over the world, this pharmaceutical group is committed to discovering new solutions for targeted debilitating diseases.
Favourite thing to do in my job: I enjoy cell culture, growing cells and making them express your protein/product is fascinating. Cell are living things therefore they don't always behave the way you expect

About Me: I am a Upstream Scientist, designing medicines of the future

Read more

I live in North Wales, with my partner, dog and 3 chicken. I bought my first house last summer and have spent the last 6 months renovating it which has been challenging but extremely rewarding. I hobbies include cycling, crafts and gardening. I have done a number of cycling events to raise money for charity the biggest was cycling London to Paris were I raised over £2000 for the MS Trust. Last year was a tough year for me as I was diagnosed with Rheumatoid Arthritis which is an autoimmune disease which caused inflammation of my joints. Luckily I was diagnosed quickly and treatment which meant I was unable to participate in my favourite hobbies once again.

My Work: Upstream Scientist for research and development of new drugs

Read more

I currently work for the pharmaceutical company Ipsen, Wrexham, North Wales in the research and development group, designing and manufacturing new drugs. We make a product similar to Botox which is used for cosmetic but also therapeutic – people with muscle disorders. Botox (Botulinum toxin – scientific name) is a highly potent neurotoxin, 1 grain of sand of this toxin is enough to kill 4 people. Therefore, we have to be very careful in how we manufacture large quantities of our product, working in isolators protects us from the product.

Read more

Firstly we plan our experiments, examine our current data and make decisions how to processed. Setting up the equipment, making media and buffers ready for the experiment. We culture E.coli in our lab, we grow these cells in something called a bioreactor which is a sterile vessel in which we can control variables like temperature, pH and oxygen. E.coli double every 20 mins therefore the environment in which they grow is rapidly changing compared with mammalian cells which can take a couple of days to double. The whole process can take just over 24 hours therefore on some occasions we need to monitor the culture round the clock, so we work shifts early, late and night in order to make changes to the process as its running.

What I'd do with the prize money: Stem group at work, so we can have more work experiences days for students

Read more

Our work places has a growing Stem group, we invite students on-site so they can experience a day with a pharmaceutical company. Our aim is to inspire the next generation of scientists and give students a personal experience of what life is like as a scientist. The money will be spent hosing more of these events.

My Interview

How would you describe yourself in 3 words?

Happy, Motivated, stubborn

What or who inspired you to follow your career?

Teachers and family

What was your favourite subject at school?

Maths and Biology

What did you want to be after you left school?

Doctor

Were you ever in trouble at school?

No

If you weren't doing this job, what would you choose instead?

Artist - crafts

Who is your favourite singer or band?

Hope and Social

What's your favourite food?

Chinese dumplings

What is the most fun thing you've done?

I bought a camper van and travelled around Europe for 1 month

If you had 3 wishes for yourself what would they be? - be honest!

To be able to sing, travel and have an alpaca
---
---